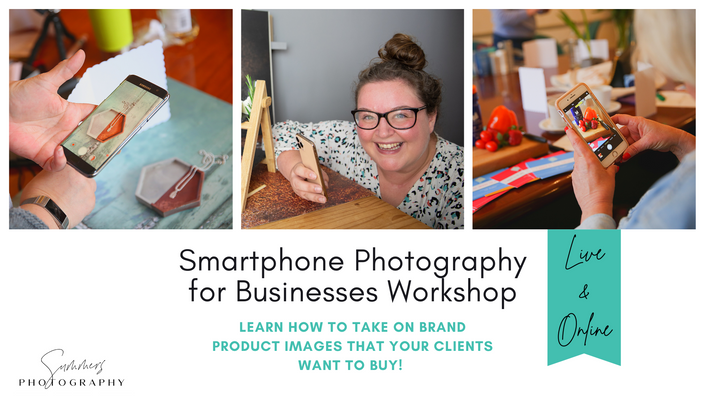 Smartphone Photography for Businesses LIVE & ONLINE
Blow your sales through the roof with professional product photos taken on your PHONE with our Live & Online course!
This course is closed for enrollment.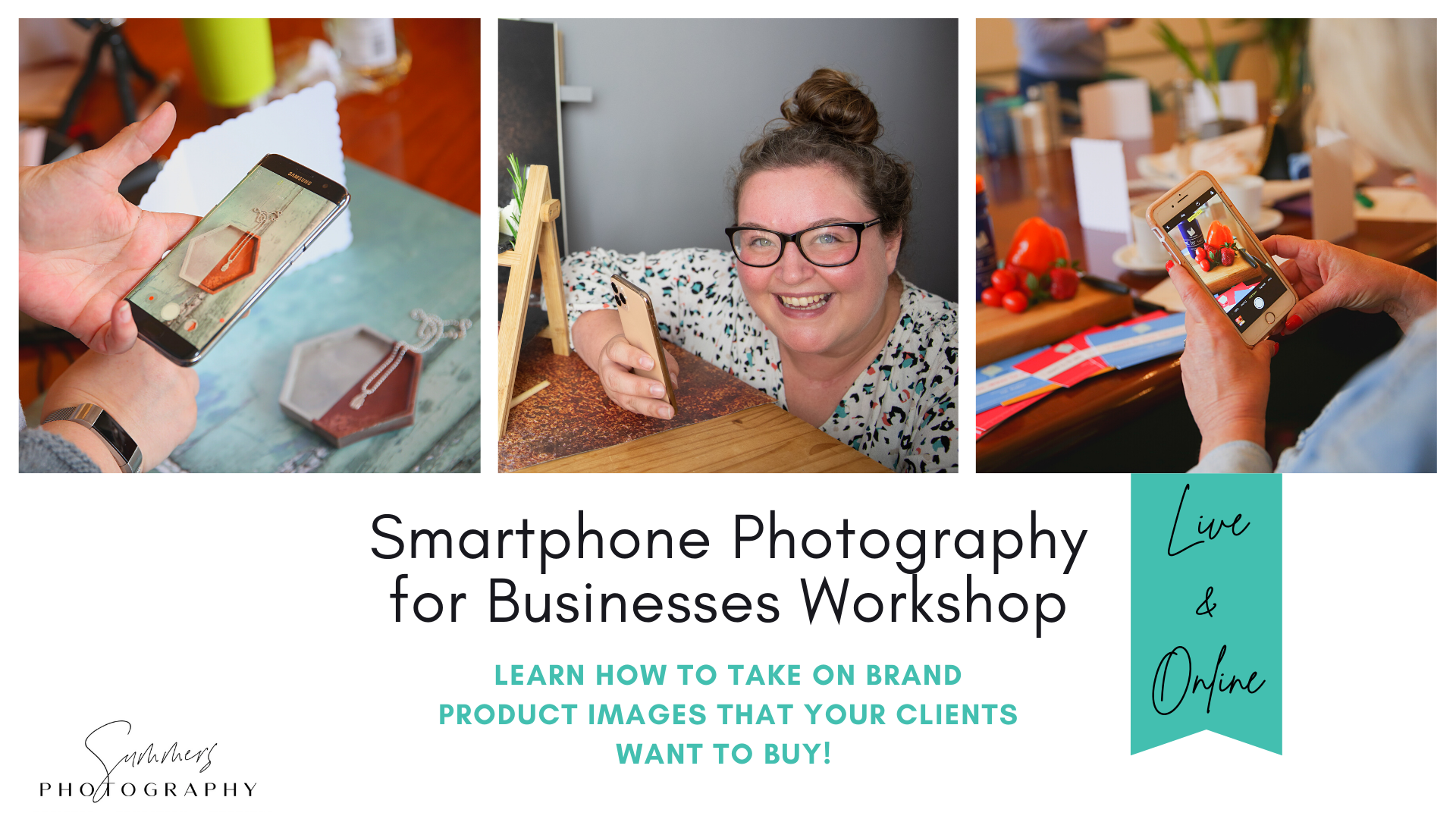 Join us! Thursday 25th February at 10am - 2pm Live & Online!
Product photos are the single most important element in your shop.
Your product could have no name, a one-liner description and a price you just made up...
But if you don't have a photo, can you sell it?
Not online you can't.
Your buyer can't touch or feel your product, and they can't see it unless you show them.
So unless you've encountered a bored millionaire looking for adventures, no one will buy your product without a photo.
But what if you have a photo? Isn't that good enough?
If this is your hobby and all you're trying to do is cover your craft supply costs, sure...
But I have a feeling that you're after more than that.
Look at the picture above.
Which one's more attractive? The left or the right?
The left, your average product photo, will probably get a sale. Or two, or a dozen even, given enough time.
But the right one? It's a best-seller.
It will get you the sale, time after time. It will make people who were not even sure they needed an invitation, or that they really wanted to invest in a designer invitation rush to their wallets, get their credit-cards out and pay you, STAT.
So how do you take the perfect picture?
Surprisingly, your smartphones is one of the best cameras out there. Wait – what?!
It's true! Mostly because it's with you all day long.
Compared to "proper" cameras, they may lack a bit in quality, but they are fantastic to take product photos that sell themselves, without the hassle of carrying a "real" camera around.
Are you...
Trying to take photographs of products but the pictures just don't come out like you see them in your head?
Struggling to focus on small items?
Having trouble photographing shiny objects?
Getting strange reflections?
I created this course to help you take perfect, drool-worthy, sale-inducing photos with equipment you already have in your home.
If you want to create to-die-for images for your shop or social media, this course is for you!
It's July 18, 2021 and it's a moment you have been waiting for all your life.
You have watched, implemented, and mastered the Smartphone Photography for Businesses and you're now taking your own perfect product photos in under 5 minutes.
You just finished uploading your latest photo to your shop and you already hear the cha-ching bells ringing! 😍 🎉 💪
You do a little jig and quickly review the order so you can send it out, only to be notified of another sale.
They keep pouring in as you break for lunch, and you're at the point where you're considering hiring an assistant because of the downpour of orders.
Your business is finally on the right track.
You finally have time to enjoy your loved ones.
You're finally paying the bills.
You're finally financially secure!
Imagine this day with me…
You wake up in the morning, feel that get up and go and you are in love with your business - it's going well!
As you sip your coffee you've planned your business photo shoots and now excitedly pick up your camera to create more visuals of your newest product.
And you start the day a new person, a better person.. a person who says NO to excuses, problems and hiccups. A person who is winning at this game of life.
Now, picture this…
What if there was something that allowed you to do this, to create this day, this life, this existence?
Because there IS...
When you finish the Smartphone Photography for Businesses you'll be a pro at creating the most gorgeous, drool-worthy, self-selling photos for your business even if you don't have a single tech-bone in your body.
Course Plans:
Thursday 25th February at 10am - 2pm
Live & Online
Guided support from an experienced photographer and trainer of 19 years
Teaching, practical and question time throughout the workshop
Treat gift sent out to you before the course starts!
Your Instructor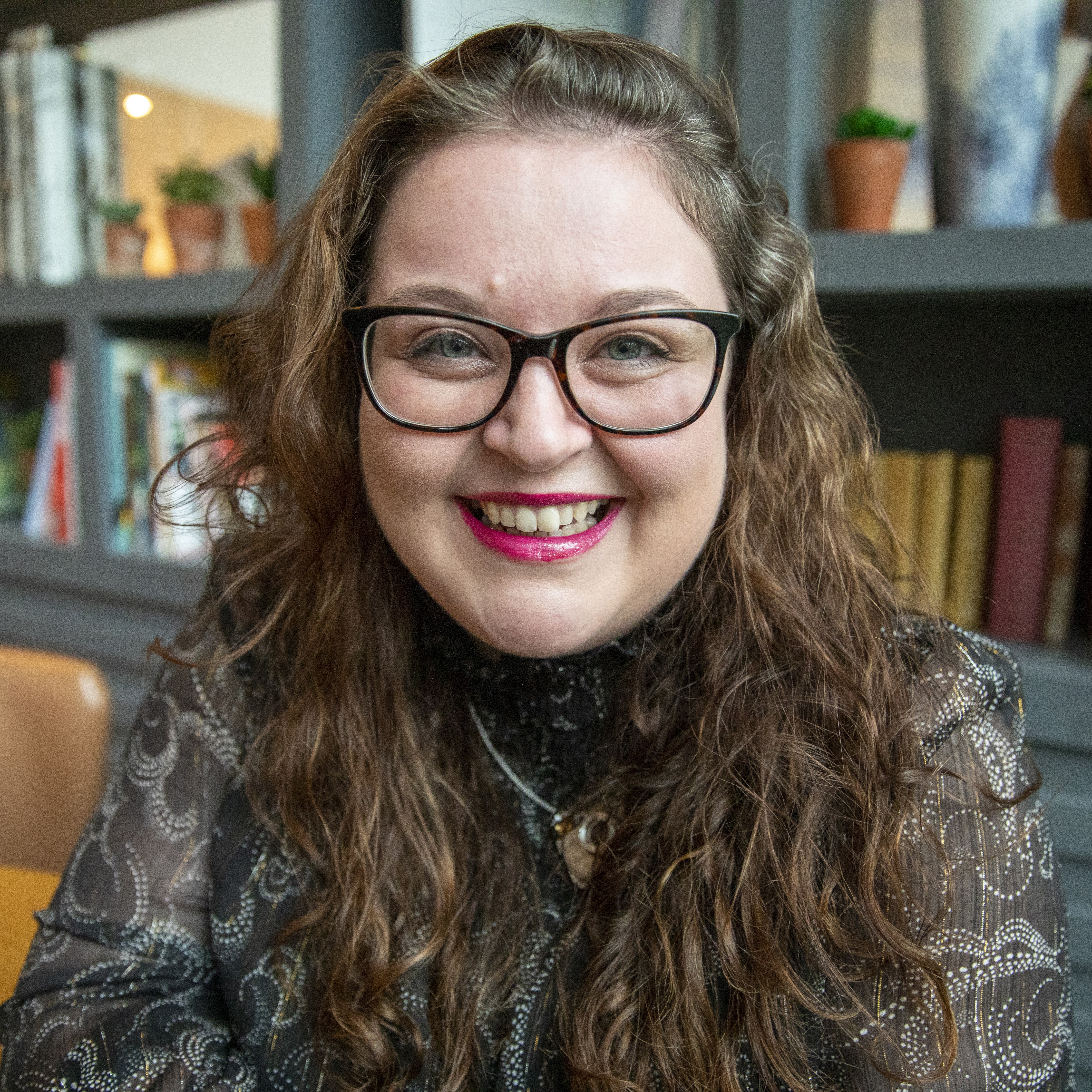 Product photographer, teacher, lover of all thing tasty.

Hi there! I'm Stephanie and I'm here to help you grow your business with perfect product photos.
In 2002 I got my first job as a photographer, and I've never looked back (okay, I may have a couple times, but you know what I mean ;)). In 2016 I found my true passion - helping online shop owners just like you become pros at taking their own photos.
My mission? Save you money on professionals, teach you how to do it yourself and skyrocket your sales!
Frequently Asked Questions
When does the course start and finish?
The course starts on Thursday 25th February at 10am until 2pm. You will have access to the video recording in the online school once the class has finished.
Is this only for new smartphones?
The course content has been designed with the latest information on Apple and Android powered phones. Most of the information will still be relevant if you have an older phone, however, as technology has advanced, you may not be able to access all of our content on your phone. The principals remain the same.
How long does the course take?
From start to finish with practical time, the course has been planned for 4 hours. Of course, take the time to practice afterwards depending on your availability!
Would this work on Android?
Yes! This course is designed for both Android and iPhone, no matter which version they are.
The way I see it, there's only two options...
Option 1:
You do nothing...
You let this opportunity slip between your fingers.
You continue trying to figure out how to take product photos that sell themselves on your own (it's totally possible!). Maybe you're a lottery winner and will get it in no time.
And maybe you're like the rest of us and you'll get in the next 3-5 years.
Question is... do you have 3-5 years to keep working on your business while making very little money to support it?
Option 2:
Or... you invest in your business, knowing full-well photography is the #1 key to e-commerce success.

You do the course, you start shooting and start selling, leaving your competitors in the dust.
You start earning a full time income from your shop while building the business of your dreams and living the life you've always craved.
Which one will you choose?
This course is closed for enrollment.